Monday, March 26, 2012
I am pleased to announce the arrival of a brand new Breast Cancer Awareness scrap kit from KCreations available at Artistic Dreams Imaging.
50% of the proceeds on the sale of this kit through June 1, 2012 will be given to Relay for Life.  The Susan G. Koman Foundation will receive 50% of the proceeds on the sale of this kit from June 2, 2012 through January 1, 2013.
Coordinating signature tags for members of the Kimmi Tag'd list can be found here.
Subscribe
Want to get special deals and notices you won't find on the Blog? Sign up for our newsletter today!



Networked Blogs

About Me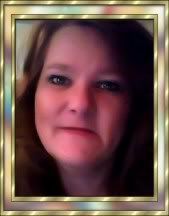 45 year young mother to three, living in Virginia with The Man Thing (aka TMT), my two sons (J. and T. ages 12 and 9 respectively), and our family dog, Mollyanna. Being outnumbered by the testosterone is a daily challenge - and creating and designing is a way for me to relax and escape. I hope that you will enjoy what you find here!

This 'n That
Labels

Blog Archive