Saturday, April 21, 2012
We are extremely pleased to announce the GRAND OPENING of the
My Creative Muse store
! To kick off our grand opening, we are hosting a giveaway through April 30, 2012 and offering a 10% discount on any purchases through April 30!
My Creative Muse offers custom blog design, custom Facebook timelines, freebies and much more! We are the only blog design service that offers you a layaway payment plan as well! We know that economic times are hard - why should your dream be put on hold because of it?


Follow the steps below to enter our giveaway or go ahead and start shopping now! Good luck to each of you and I look forward to working with you!
a Rafflecopter giveaway
Subscribe
Want to get special deals and notices you won't find on the Blog? Sign up for our newsletter today!



Networked Blogs

About Me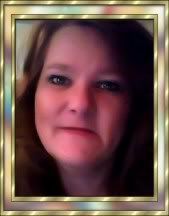 45 year young mother to three, living in Virginia with The Man Thing (aka TMT), my two sons (J. and T. ages 12 and 9 respectively), and our family dog, Mollyanna. Being outnumbered by the testosterone is a daily challenge - and creating and designing is a way for me to relax and escape. I hope that you will enjoy what you find here!

This 'n That
Labels

Blog Archive